Home made mountainboard.

Some pictures :
Not constructed by myself : -wheels (tires from go-carts)
-footstraps (BioHazzard Industries,
thanks to mountainboard.be Sid and Maarten )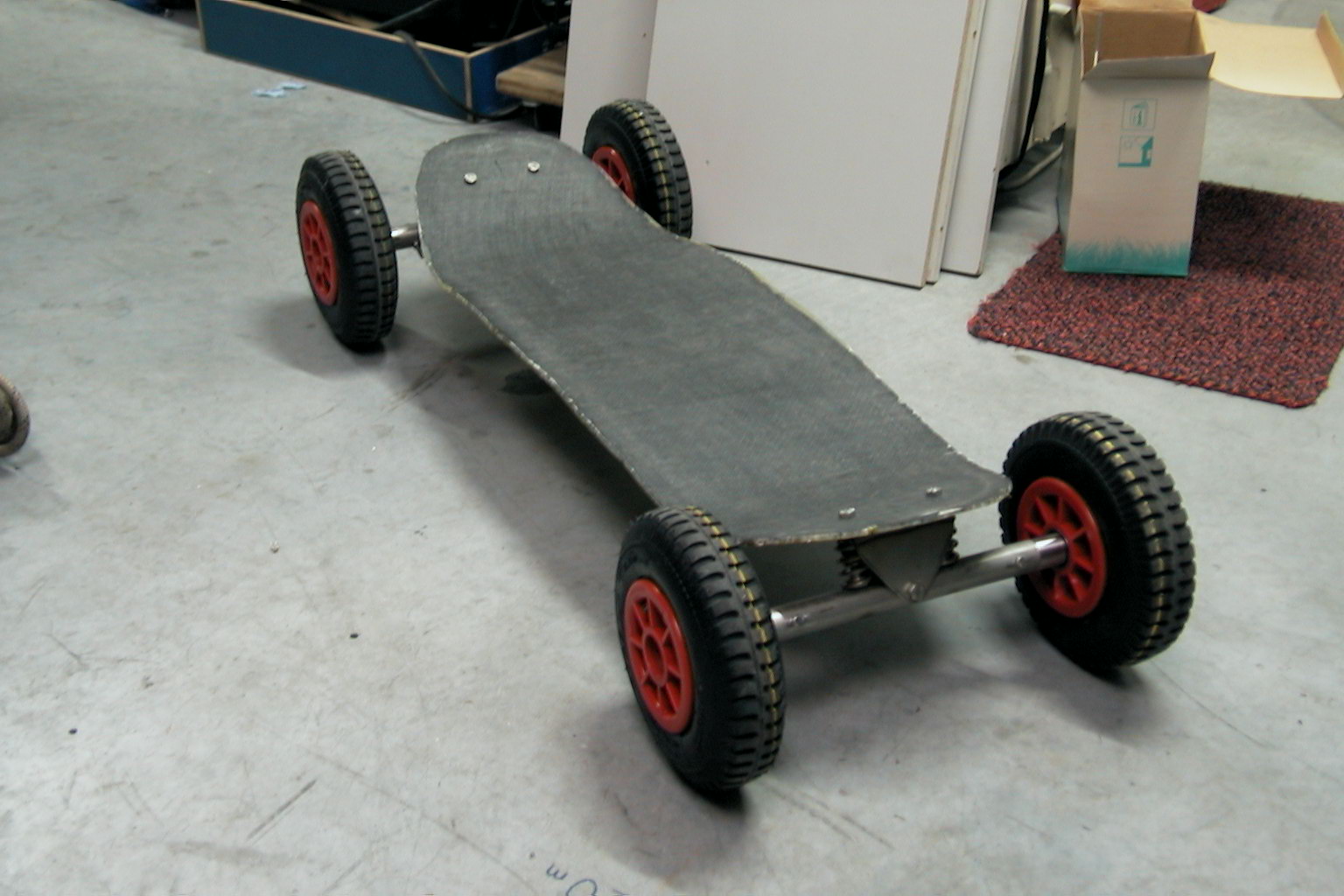 first test : 27 layers of carbon and fiber with epoxy L20 at a SST INOX a4 base, with sealed SKF bearings and twin paired SST springs
the Deck is : TOO FLEXI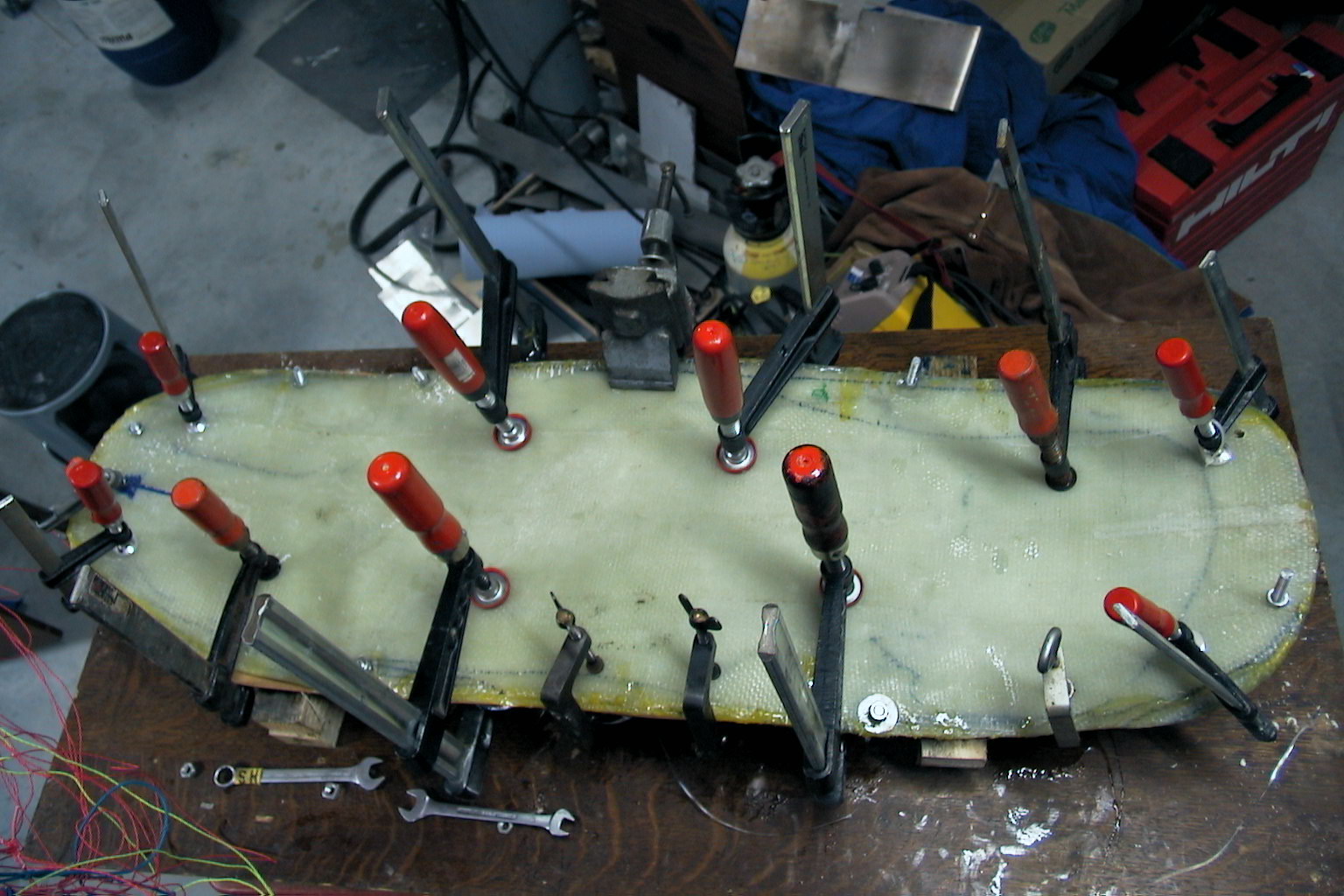 MOD 00- 10/02 ;
Adding a layer of Plywood board (Triplex) and another 5 layers fiber.
molded - compressed - between 2 previous made moulds also in fiber and epoxy ( 15 and 25 layers not compressed ).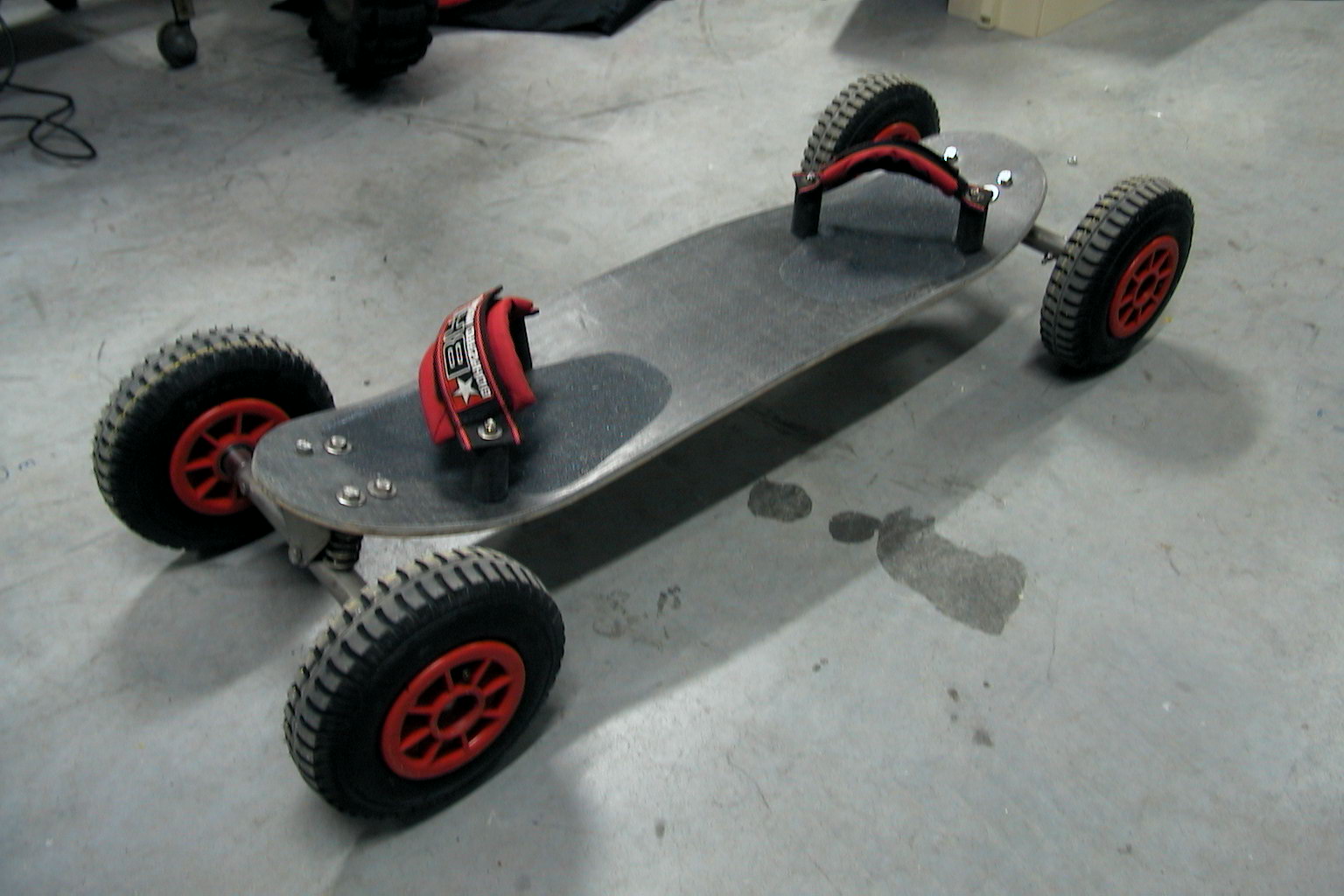 Final version, all metal parts Stainless Steel , to be used on the beach of Zeebrugge !
MOD 01- 11/02; footstraps : M8 SST in place of M6 (broken)
MOD 02- 12/02; Wheelbase: SST springs broken : rewelding and adding rubber dampers.
MOD 03- 01/03; wheelbase: made springs longer en filled complete with rubber
MOD 04- 03/03; Wheelbase: axle of trunk loose : fastend with locknuts and loctite



Check the weather at Zeebrugge : MET at ZEEBRUGGE

BACK TO KITELINKS :